"Terminal Block Market by Type (Barriers, Sectional, PCB, Power), Industry (Business Equipment, HVAC, Power Supplies, Industry Controls, Instruments, Telecom Equipment, Transportation), Structure, Function, & Connection And Geography – Global Forecast to 2022″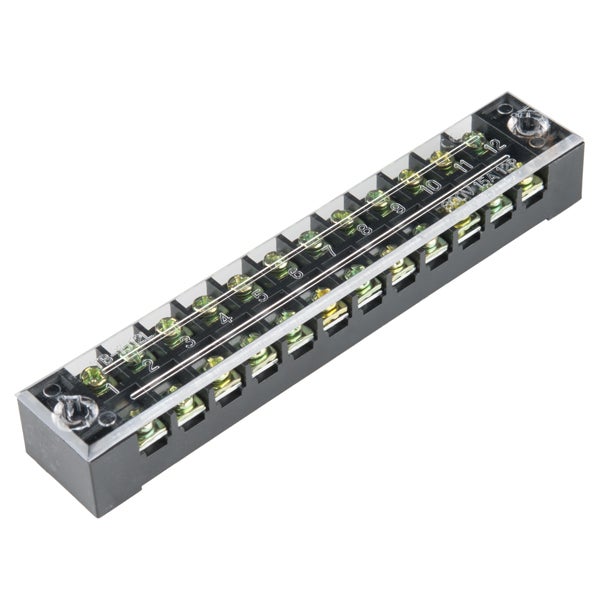 The terminal block market size is estimated to grow from USD 3.21 Billion in 2015 to USD 4.64 Billion by 2022, at a CAGR of 5.5% between 2016 and 2022.
Sectional blocks play important role in the terminal block market
The sectional blocks segment is expected to have the largest market share and dominate the terminal block market between 2016 and 2022. Advancements in NEMA and IEC DIN rail sectional blocks have increased the use of these blocks in various applications such as construction, harsh environment, amusement park ride controls, discrete manufacturing, conveyance lines, special machines, educational campuses, commercial office buildings, and building automation.
IEC DIN rail sectional blocks offer more terminations per linear foot and compatibility between products from different vendors drives the sectional terminal blocks market.
Download PDF Here: https://www.marketsandmarkets.com/pdfdownload.asp?id=234776256&utm_source=PR&utm_medium=Mahesh&utm_campaign=Wagh
Advancements in connection technologies such as spring clamp, screw clamp, insulation displacement connection, push-in terminals, special connection tehcnologies such as slip-on connection and TERMI-POINT conenction offer various advantages for different types of connections in the industries such as industry controls, instruments, power supplies, HVAC, telecom equipment, automotive and transportation, and so on. It helps to derive the demands for terminal blocks.
The market for PCB terminal blocks is expected to grow at a significant rate in the coming years. Growing demand for 3C applications (communication, computer/peripheral, and consumer electronics); advancements in PCB technologies; and increased demand for aerospace and defense products; advancements in smartphones, touch screen tablets, laptops; and increasing demand for consumer electronics are expected to spur the PCBs market in the coming years which consequently increases the demand for PCB blocks.
Key Target Audience
End users of terminal blocks
Component providers
System integrators
Research organizations and consulting companies
Associations, organizations, forums, and alliances related to the terminal block market
Government bodies such as regulating authorities and policy makers
Venture capitalists, private equity firms, and startup companies related to the terminal block market
For more information visit: http://www.marketsandmarkets.com/Market-Reports/terminal-block-market-234776256.html?utm_source=PR&utm_medium=Mahesh&utm_campaign=Wagh
Contact:
Mr. Shelly Singh
MarketsandMarkets™ INC.
630 Dundee Road
Suite 430
Northbrook, IL 60062
USA : 1-888-600-6441.